Kerry Smith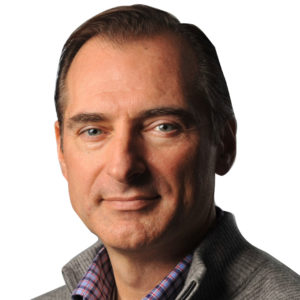 Divisional President, Marketing & Media Group
Kerry oversees the Marketing & Media Communications Division, which includes AdExchanger, AdMonsters, PR News, Cynopsis, Cablefax, FOLIO:, Event Marketer, the Chief Marketer Group, Multichannel Merchant, LeadsCon and their related event and emedia businesses. Kerry joined Access Intelligence with the sale of his company, Red 7 Media, to AI in 2011.
Kerry started Red 7 Media in 2002 with a vision to create and launch magazines and conferences in niche business categories. The company was named the fastest-growing privately-held publishing company in the U.S. by Inc. Magazine in 2007 and 2008. He has launched numerous magazines and conferences/shows over the past 30 years.
Prior to founding Red 7 Media, Kerry was Group Publisher at Primedia, Inc., where he was responsible for editorial, business management and brand development for a portfolio of business publications, including American Demographics, Corporate Meetings & Incentives, and PROMO Magazine, which he founded in 1987.
Kerry served on the board of the Society of Independent Show Organizers (SISO) for 5 years, and serves his community as Fire Commissioner. He is a graduate of the S.I. Newhouse School of Public Communications at Syracuse University.