Jonathan Ray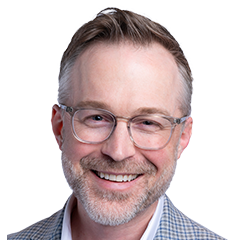 Vice President of Digital
Jonathan leads the Digital Services Team, overseeing the digital strategy for Access Intelligence and facilitating best practices across AI's brands. He plays a pivotal role in enhancing online user engagement, increasing customer conversions, and accelerating monetization across digital channels.
Jonathan and his team team are highly engaged with AI's media sales team, providing sales support and the management of the digital campaigns for AI's largest marketing customers.
Since joining Access Intelligence in 2004, Jonathan has held various leadership positions, allowing him to shape digital product strategy, analyze and optimize product performance, manage e-commerce and e-learning production, direct online brand strategy, and execute tactics to increase revenue. His diverse experience and strategic vision continue to drive success and growth for Access Intelligence and its customers. His innovative approach and commitment to excellence have made him a respected leader in the b2b media industry.
Jonathan holds a BA in Journalism and Mass Communication from the University of South Carolina.