Donald Pazour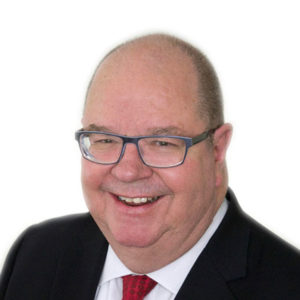 President & Chief Executive Officer
Don has led the strategy and growth of Access Intelligence for 20 years, taking magazine-centric businesses and transforming them into an integrated media, event-driven, web-centric group of market-focused product clusters serving the media/marketing, energy/engineering, aerospace, defense and healthcare markets.
Don and his team have built the business through countless launches and 20 acquisitions that have been bolted onto and integrated into the Phillips Business Information newsletter and magazine platform that Veronis Suhler Stevenson bought from Tom Phillips in late 2000. Recent acquisitions include AdMonsters and AdExchanger for media/marketing, Exchange Monitor events and information products that span the company's energy/aerospace groups, and OR Manager for healthcare.
In August of 2018, Don was honored as the 2018 Krakoff Leadership Institute (KLI) Legend of the Industry as selected from IAEE members whose contributions, innovation and leadership have been truly unique and remarkable.
Before joining Access Intelligence, Don worked at Miller Freeman, a subsidiary of United Business Media, for 23 years. He was named CEO in 1997.
Don is a frequent speaker at The Folio: Show, Society of Independent Show Organizers and Specialized Information Publishers Association events. He is past Chairman and serves on the SISO Board as well as past vice-chair and former Board member of the Center for Exhibition Industry Research (CEIR).