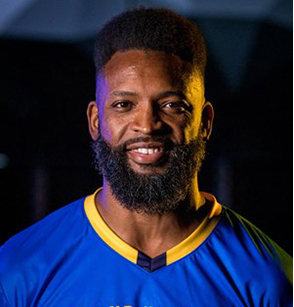 Ahman Green is an accomplished global influencer in the gaming world. In addition to acting as the current Head Coach of Lakeland University's Esports program, he hosts Ahman Green's Gamers Lounge Podcast on iHeartRadio and is the Business Development Director for esports network, ESTV.
Welcome to EBS University, a two-day virtual conference on the business of collegiate esports, held March 23-24 during March Madness. EBSU will cover the most pressing topics in collegiate esports such as sponsorships, scholarships, recruitment, team operations, prize pools, platforms, streaming, production, facilities management, oversight and more.
In just two days you'll make connections with like-minded peers and learn valuable insights and techniques to build, grow and monetize your collegiate esports programs—all during a super-charged virtual experience leading up to the Final Four.
For information on sponsoring, contact Andrew Katz at akatz@accessintel.com
Any other questions? Contact ebs@accessintel.com
Brought to you by: Esports Business Summit