Jenn Heinold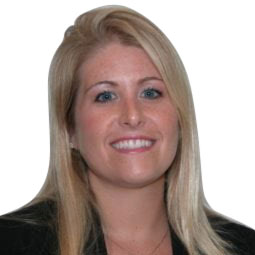 Senior Vice President, Events
Jenn oversees the tradeshow portfolios within AI's aerospace, healthcare and energy groups, in addition to managing a centralized operations and logistics team that produces majority of AI's tradeshows and events. Jenn joined Access Intelligence in 2006 to serve as the lead marketer for the SATELLITE Conference and Exhibition and relies on her marketing background and connection to the tradeshow attendee to drive her business. She has continually produced double-digit revenue growth within her portfolio by identifying market trends and analyzing data to improve performance.
Jenn is most passionate about the power of face-to-face marketing and continuously strives to create value for the markets she serves by launching new events in under-served verticals, expanding the scope and content of current events to be relevant to a broader audience base and creating high-quality attendee acquisition strategies. If you want to see Jenn's eyes light up, talk to her about acquiring events. She's successfully integrated the OR Manager Conference and Offshore Communications (now OilComm) into AI's event portfolio and both have doubled in size under her leadership.
Before joining AI, she served as Marketing and Communications Manager of GovSec, U.S. Law and Ready! trade shows, produced by National Trade Productions. She is a member of the Society of Satellite Professionals International (SSPI), International Association of Exhibitions and Events (IAEE) and Society of Independent Show Organizers (SISO) and has completed ABM's Advanced B-to-B Leadership Program. Jenn regularly speaks at tradeshow industry events and has presented at ExpoExpo, SISO Executive Leadership Summit, Shepard Sandbox and ECEF. She earned a B.A. in Journalism from Penn State University and returns to Penn State every year to guest lecture in their Event Management Course.