Job Posting
Growth Marketing Manager, Defense & Aviation
Posted March 22, 2023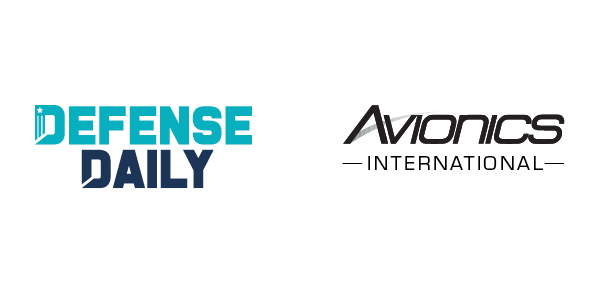 Access Intelligence, LLC seeks a Growth Marketing Manager to drive individual and group subscription revenue goals for two flagship publications: Defense Daily and Aircraft Value News. The Growth Marketing Manager is also responsible for developing and executing marketing plans that help grow and engage the groups' digital audiences, and bringing new visitors to the websites.
The position requires someone with paid subscription marketing or group sales experience, ideally in a business-to-business setting. The position is heavily focused towards online initiatives including search engine marketing, e-mail marketing, list acquisition, website traffic growth and revenue growth through shopping cart optimization, and marketing efforts for paid webinars and online products.
PRINCIPAL DUTIES AND RESPONSIBILITIES:
MARKETING –
Develop and execute marketing plans for all paid products, including paid newsletters, special reports, webinars, directories and other product launches as deemed appropriate
Meet and exceed revenue goals for each product as assigned
Report and analyze data, data mining, reporting on marketing campaigns
Develop comprehensive list acquisition and marketing partnerships
Copy writing for direct mail, email marketing campaigns, media kits, paid products and other marketing communication efforts as assigned
Develop marketing plans for website optimization and social media efforts across brands
Oversee coordination of all direct mail campaigns, email campaigns, SEM efforts and SEO efforts
Write copy for any sales supporting materials, including prospectus and one sheet flyers
Oversee email coordination, including approving proofs of emails
Report on revenue and expenses in monthly financials meetings
Oversee eNewsletter coordination, including approving proofs of eNewsletters
Oversee public relations campaigns, writing press releases when necessary
AUDIENCE DEVELOPMENT –
Develop audience for the Defense and Aviation Brands
Execute marketing plans and schedules on time and within budgets and provide analysis on results for all new and renewal efforts
Outreach to secure partnerships and media exchanges
Complete list research and secure new lists/prospects for marketing
Manage the renewal series for all magazines and change/update as necessary based on results
Manage list data within Omeda – main point of contact for Omeda rep for Aviation and Defense Brands and proactively work with them to identify any data issues and changes to the files that need to be made
Meet and exceed audience development goals as outlined by the publishers
Report on revenue and expenses in monthly financials meetings
Report and analyze data – be able to keep up-to-date status of ongoing projects and associated analytics for daily/weekly/monthly updates and pacing
Group Sales Subscription Development –
Network and connect with industry contacts (through calls or industry events, etc.) to establish and build relationships
Research potential clients/organizations/executives to be able to help establish the unique value that our packages/publications will provide
Assisting with achieving brands' revenue goals by selling group subscriptions
JOB REQUIREMENTS:
Four-year degree in Marketing, Communications or other relevant field or commensurate experience
2-5 years of relevant event marketing experience
Basic knowledge of html, database management software, data analysis software, Photoshop or equivalent design software
Knowledge of content consumption by markets
Excellent organizational skills and ability manage several projects and deadlines
Team player, ability to thrive in fast-paced environment
About AI
Our People Are Our Strength
At Access Intelligence, we create exceptional experiences that ignite connection and commerce. We know that the more diverse and inclusive our staff and leadership teams are, the better we will be able to create these experiences for our customers. We have a strong commitment to improve diversity, equity and inclusion at our company. We embrace and encourage our employees' differences in age, color, disability, ethnicity, family or marital status, gender identity or expression, language, national origin, physical and mental ability, political affiliation, race, religion, sexual orientation, socio-economic status, veteran status, and other characteristics such as personality and personal interests that make our employees unique.
Our commitment extends to how we approach our events and content. We can't wait to see how our renewed focus on diversity, equity and inclusion will enhance your experience with us.
Qualified candidates must send resume and cover letter detailing why they think they are a fit for this role including salary requirements to jobs@accessintel.com.