Job Posting
Senior Event Content Manager
Posted December 7, 2021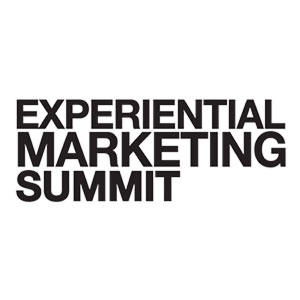 The Brand Activation Group at Access Intelligence is seeking a Senior Event Content Manager to join their exciting Team.  The Senior Event Content Manager will run point on all day-to-day event programming operations, reporting directly to the Head of Content. This role will be instrumental in leading event content strategy, speaker recruitment and conference agendas. The Senior Event Content Manager will manage all speaker communications and on-site content production for live and virtual events.
PRINCIPAL DUTIES AND RESPONSIBILITIES:
Serve as lead programmer on all major events throughout the year, including the Experiential Marketing Summit, Training Camp Week, Women in Events Week and others.
Manage all speaker logistics and communications, working with Operations and Marketing to provide accurate information, collect any needed materials in advance and provide on-site speaker support.
Write compelling session copy for event websites and promotions.
Produce, oversee and edit content marketing posts for events in collaboration with Marketing.
Pitch fresh ideas for event content formats and delivery.
Work with the editorial team to develop and manage a list of diverse sources and speakers.
Moderate and host sessions/panels at live and virtual events.
Travel to conferences and awards shows, as needed. Travel to competitive events when relevant.
What we are looking for:
Five years of experience working directly on the content side of events or trade shows
Direct experience programming breakout sessions, keynotes, general sessions at events and trade shows
Comfort with getting on stage or online to present speakers and conference content to large audiences
Exceptional copywriting skills and a knack for distilling industry trends into intriguing session descriptions
Track record of recruiting speakers for events
Background working in the event industry or knowledge of the event industry preferred
Superb organizational skills and the ability to work under tight deadlines
About AI
Our People Are Our Strength
At Access Intelligence, we create exceptional experiences that ignite connection and commerce. We know that the more diverse and inclusive our staff and leadership teams are, the better we will be able to create these experiences for our customers. We have a strong commitment to improve diversity, equity and inclusion at our company. We embrace and encourage our employees' differences in age, color, disability, ethnicity, family or marital status, gender identity or expression, language, national origin, physical and mental ability, political affiliation, race, religion, sexual orientation, socio-economic status, veteran status, and other characteristics such as personality and personal interests that make our employees unique.
Our commitment extends to how we approach our events and content. We can't wait to see how our renewed focus on diversity, equity and inclusion will enhance your experience with us.  
To apply for this position, please send an email to jobs@accessintel.com or click here.