Job Posting
Senior Editor
Posted June 2, 2022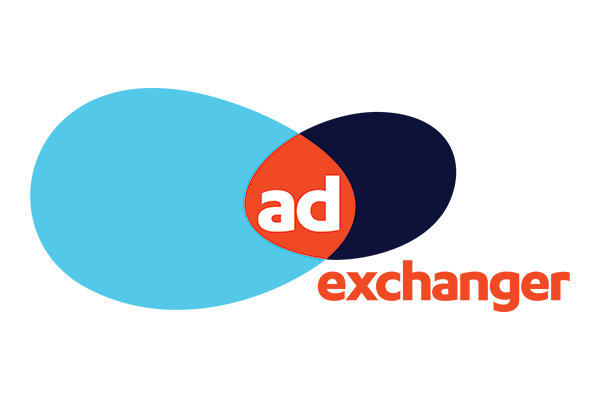 Access Intelligence's AdExchanger brand is looking for a motivated and talented Senior Editor to join our award-winning editorial team. We're looking for a collaborative and curious editorial leader who is comfortable digging into the often-technical issues that are defining the future of programmatic advertising and data-driven digital marketing. About 60% of your time will involve editing other reporters' stories and working on our opinion columns, with the remaining 40% of the time devoted to your own reporting. However, the split is flexible for the right candidate and their interests.
Senior Editor responsibilities include:
Line editing stories and cultivating the team's writers
Reporting and writing your own work
Overseeing opinion content submitted by the community. Vet posts, edit directly or assign to another editor, and review edits
Participating in AdExchanger's weekly roundtable podcast "The Big Story"
Involvement in planning and being an onstage moderator at AdExchanger events (both live and virtual)
Cultivating of a network of sources who will contribute to the next wave of AdExchanger's industry coverage
Skills to be successful as a Senior Editor:
10 + years of reporting and editing experience
Proven ability to work with writers to improve stories
Skilled at shaping submitted opinion/thought leadership pieces by stripping out promotion, finding good ideas in the rough and improving the work of non-professional writers
Comfortable working in a fast-paced, deadline-oriented environment
Ability to work independently while also engaging with colleagues on daily news calls and weekly editorial planning discussions
Familiarity with digital advertising and marketing industries preferred. Curiosity and passion for subject matter a must to succeed in the role
About Us:
AdExchanger is an integrated media and events producer devoted to the digital advertising and marketing space. Our award-winning publication enables the exchange of ideas between all members of the "ecosystem," including marketers, agencies, publishers, data providers, advertising and marketing technology companies, analysts, the investment community and the press.
In addition, we produce the leading conferences in programmatic media, PROGRAMMATIC I/O New York and PROGRAMMATIC I/O Las Vegas.
Access Intelligence provides clients with high-quality business insights and integrated marketing solutions. We create impactful, customized content for industry events, conferences, trade shows, webinars, award programs, print & digital publications, and apps, proudly serving more than a dozen market sectors—from aerospace, defense, aviation, engineering and energy to healthcare, marketing, media, and broadcast.
Access Intelligence not only provides great experiences for our partners, attendees, exhibitors, and readers, but also for our team members. We have implemented many wellness initiatives and opportunities for employees to lead healthier lives, whether it be physical, emotional, financial, or social. Access Intelligence strongly believes this leads to improved performance in the workplace. Opportunities include things such as: Fun Runs, yoga classes, wellness challenges, mindfulness webinars, health fairs, employee assistance programs, and financial education—all centered around ways for employees to experience activities to stay happy and engaged.
An equal opportunity employer, Access Intelligence does not discriminate in hiring or terms and conditions of employment because of an individual's race, color, religion, gender, gender identity, national origin, citizenship, age, disability, sexual orientation, marital status, or any other protected category recognized by state, federal or local laws.
To apply for this position, please send an email to: jobs@accessintel.com or click here.