Job Posting
Marketing Manager, Cynopsis
Posted December 7, 2021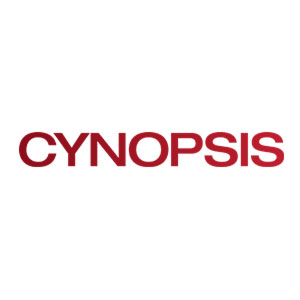 The Cynopsis brand at Access Intelligence are seeking a Marketing Manager to join their dynamic team. The Marketing Manager plays a critical role in the marketing department of Cynopsis Media, a B2B publisher in the television/video and esports industries. The Marketing Manager will support the Senior Marketing Director through event, awards, and sales support planning, execution and analysis. The right person will be comfortable in an "all hands on deck" environment, able to operate and coordinate across multiple teams, and can thrive in a culture that rewards hard work and initiative.
ESSENTIAL DUTIES AND RESPONSIBILITIES:
Working with lead marketer on managing and executing marketing campaigns across our portfolio
Assist with email copywriting, execution, planning, and analysis that engages our community
Assist with development, marketing, and logistical details for our portfolio of annual events (3-6), award programs (4-5), and webinars (4).
Communicate with high-level executives from agencies, brands, networks and esports leaders regarding speaking engagements, award/event logistics and more
Collaborate with editorial, print, digital and design teams to create successful projects
Social media and digital marketing
Generate analytics reports and effectively tweak strategies based on findings
20 %+ travel to trade shows and conferences, including AI events, competitive events and to other AI offices.
JOB REQUIREMENTS:
Bachelor's degree: marketing and/or communication
2+ years of marketing experience
Live and/or virtual event experience a plus
Exceptional verbal and written communication
Proficiency in WordPress and Excel skills preferred, but not required
Ability to travel (mostly NYC)
Our People Are Our Strength
At Access Intelligence, we create exceptional experiences that ignite connection and commerce. We know that the more diverse and inclusive our staff and leadership teams are, the better we will be able to create these experiences for our customers. We have a strong commitment to improve diversity, equity and inclusion at our company. We embrace and encourage our employees' differences in age, color, disability, ethnicity, family or marital status, gender identity or expression, language, national origin, physical and mental ability, political affiliation, race, religion, sexual orientation, socio-economic status, veteran status, and other characteristics such as personality and personal interests that make our employees unique.
Our commitment extends to how we approach our events and content. We can't wait to see how our renewed focus on diversity, equity and inclusion will enhance your experience with us.  
To apply for this position, please send an email to jobs@accessintel.com or click here.