Job Posting
Managing Editor, Event Marketer
Posted June 9, 2022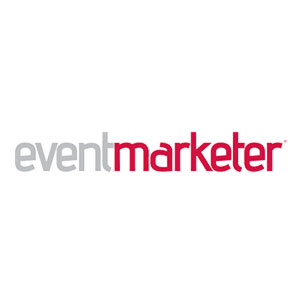 JOB SUMMARY:
As the managing editor of Event Marketer, you are a prolific writer bringing a unicorn mindset to our team: curiosity and a passion for storytelling in marketing and business, expert command of style and grammar, proven management of production processes across print and digital, and an eagerness to participate in live events.
PRINCIPAL DUTIES AND RESPONSIBILITIES:
1. Contribute to our weekly digital coverage and quarterly print magazine. This includes stories with original interviews with brand executives each week, as well as compelling long-form features, news analysis and field reports on industry events you attend.
2. Edit and review copy for digital and print with a keen eye for grammar, style and SEO performance. Other editing projects will include compiling e-newsletters, and proofreading research reports, advertorials and select marketing communications.
3. Lead the quarterly print production, including managing deadlines, copy and working closely and collaboratively with our design department on page designs, as well as coordinating photo shoots as needed.
4. Co-lead major editorial programs throughout the year, which include profiles of industry executives, research reports, top lists and awards programs. You'll liaison with marketing, help manage the nomination processes and secure judges.
5. Work collaboratively with the senior editor and marketing team to ensure a steady flow of menu updates to eventmarketer.com and our social channels. Work with the head of content on digital and social media strategies to optimize reader engagement.
6. Serve as a moderator of our live events, webinars, social media-only Q&As, and podcast episodes. This will include working with the head of content and senior event content manager on speaker outreach and recruitment.
OTHER DUTIES AND RESPONSIBILITIES:
Proactive innovation and idea sharing
Professional demeanor with internal colleagues and external clients
Accept external queries and feedback and assess/route/respond accordingly
Participate in scheduled meetings
Other content/events-related duties as assigned
EXPERIENCE & QUALIFICATIONS
4-year degree in Journalism, Marketing Communications or other relevant field or commensurate experience
4+ years of publishing/magazine experience, and a minimum of 2 years of editorial experience full-time in a newsroom
Proficient in style rules and grammar
Proficient knowledge of page design tools like Adobe InDesign
Excellent judgement and organizational skills
Proven ability to work in a deadline-oriented environment
Excellent written and oral communication skills
Experience programming or participating in events and/or conferences a plus
Public speaking experience a plus
Marketing or experiential industry experience preferred
ENVIRONMENTAL FACTORS AND PHYSICAL REQUIREMENTS:
Physical movement associated with travel by air, vehicle, and other modes of transportation.
Sitting for long periods.
Working at a computer keyboard and monitor for long periods.
Reading printed type of various sizes for various lengths of time.
Except for during periods of travel, works in an office environment.
10%+ travel to trade shows and conferences, including AI events, reporting trips and to AI offices.
STATEMENT OF INTENT: The purpose of this job description is to indicate the general nature and level of work performed by employees within this function.  However, the nature of our business may require that the responsibilities associated with this job may change from time to time in accordance with the Company's business needs.  This description is not intended to contain or be interpreted as a comprehensive inventory of all duties, responsibilities, and qualifications required of employees assigned to this position.  Nothing in this job description restricts management's right to assign or reassign duties and responsibilities to this job at any time.  Requests by employees or applicants to accommodate an eligible disability will be followed by a current review of the essential functions of the position.
About AI
Our People Are Our Strength
At Access Intelligence, we create exceptional experiences that ignite connection and commerce. We know that the more diverse and inclusive our staff and leadership teams are, the better we will be able to create these experiences for our customers. We have a strong commitment to improve diversity, equity and inclusion at our company. We embrace and encourage our employees' differences in age, color, disability, ethnicity, family or marital status, gender identity or expression, language, national origin, physical and mental ability, political affiliation, race, religion, sexual orientation, socio-economic status, veteran status, and other characteristics such as personality and personal interests that make our employees unique.
Our commitment extends to how we approach our events and content. We can't wait to see how our renewed focus on diversity, equity and inclusion will enhance your experience with us.
To apply for this position, please send an email to: jobs@accessintel.com or click here.