Job Posting
Editor, Cablefax
Posted October 8, 2021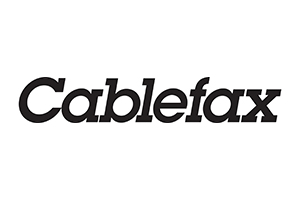 The Cablefax Brand at Access Intelligence is looking for an Editor to join its award-winning team. As an Editor, you are primarily responsible for supervising five issues of Cablefax: The Magazine from planning stages to production each year. This includes developing a lineup, hiring freelance writers, editing and writing copy, working closely with designers, organizing art and meeting multiple deadlines. Close attention to detail and creative flair are musts.
While the magazine will be your primary responsibility, you will write and report for Cablefax Daily on an ad hoc basis. You will also contribute to the awards programs and live events: this includes recruitment of speakers and recruiting and scheduling guest writers for cablefax.com. You will also be instrumental in the development and execution of the brand's social media strategy. This role will work closely with the Managing Editor and Editorial Director to brainstorm new ideas and assist in implementation in all these endeavors.
What we are looking for:
Four-year degree in Journalism, English, Communications or other relevant field or commensurate experience.
2+ years of experience in the Media industry
Demonstrated competency in use of editing and proofreading skills to resolve stylistic, grammatical, and form of written material
Excellent written and oral communications skills
Excellent organizational skills and ability to work in a deadline-oriented environment
Industry and trade show experience preferred
About AI
Our People Are Our Strength
At Access Intelligence, we create exceptional experiences that ignite connection and commerce. We know that the more diverse and inclusive our staff and leadership teams are, the better we will be able to create these experiences for our customers. We have a strong commitment to improve diversity, equity and inclusion at our company. We embrace and encourage our employees' differences in age, color, disability, ethnicity, family or marital status, gender identity or expression, language, national origin, physical and mental ability, political affiliation, race, religion, sexual orientation, socio-economic status, veteran status, and other characteristics such as personality and personal interests that make our employees unique. Our commitment extends to how we approach our events and content. We can't wait to see how our renewed focus on diversity, equity and inclusion will enhance your experience with us.
To apply for this position, please send an email to jobs@accessintel.com or click here.