Job Posting
Content Program Manager
Posted May 31, 2022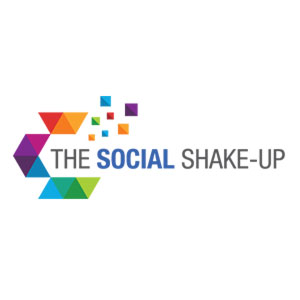 Access Intelligence is looking for an Event Content Manager (Content Program Manager) with 3-5 years of experience to run point on Social Shake-Up (SSU), the largest annual conference on social media, attended by Fortune 1000 and agency marketers.
*THIS IS NOT AN EVENT PLANNER POSITION* Event Planners need not apply. Thank you.
Reporting directly to the editorial director, the position will own all day-to-day operations related to content strategy, speaker recruiting and conference content formats/agendas. The ideal candidate will have a passion for all things social media and have a finger on the pulse of trends, best practices and insights—to enable SSU content to be as current as possible.
As the Event Content Manager, you will serve as the "front line" manager of all SSU speaker recruitment, speaker communications and on-site content production. This position will also manage content across 2-4 other events produced by SSU sister brand PRNEWS.
PRINCIPAL DUTIES AND RESPONSIBILITIES:
• Serve as lead programmer on Social Shake-Up (and some PRNEWS events throughout the year as needed). Event Content Manager may recruit support from other editors and freelancers as needed.
• Manage all SSU speaker logistics and communications, working with Operations and Marketing to provide accurate information, collect any needed materials in advance and provide on-site speaker support. Serve as direct contact for all speakers.
• Produce/oversee/coordinate content marketing from speakers and industry to be posted on social media and used on editorial websites in conjunction with the marketing team.
• Work with the editorial team to develop and manage a list of diverse sources and speakers.
• Attend live events. Moderate and host sessions/panels at events.
• Travel to events, as needed. Travel to competitive events when relevant.
ENVIRONMENTAL FACTORS AND PHYSICAL REQUIREMENTS:
• Physical movement associated with travel by air, vehicle, and other modes of transportation.
• Sitting for long periods.
• Working at a computer keyboard and monitor for long periods.
• Reading printed type of various sizes for various lengths of time.
STATEMENT OF INTENT:
The purpose of this job description is to indicate the general nature and level of work performed by employees within this function. However, the nature of our business may require that the responsibilities associated with this job may change from time to time in accordance with the Company's business needs. This description is not intended to contain or be interpreted as a comprehensive inventory of all duties, responsibilities, and qualifications required of employees assigned to this position. Nothing in this job description restricts management's right to assign or reassign duties and responsibilities to this job at any time. Requests by employees or applicants to accommodate an eligible disability will be followed by a current review of the essential functions of the position.
About AI
Our People Are Our Strength
At Access Intelligence, we create exceptional experiences that ignite connection and commerce. We know that the more diverse and inclusive our staff and leadership teams are, the better we will be able to create these experiences for our customers. We have a strong commitment to improve diversity, equity and inclusion at our company. We embrace and encourage our employees' differences in age, color, disability, ethnicity, family or marital status, gender identity or expression, language, national origin, physical and mental ability, political affiliation, race, religion, sexual orientation, socio-economic status, veteran status, and other characteristics such as personality and personal interests that make our employees unique.
Our commitment extends to how we approach our events and content. We can't wait to see how our renewed focus on diversity, equity and inclusion will enhance your experience with us.
To apply for this position, please send an email to: jobs@accessintel.com or click here.