Job Posting
Content Director
Posted February 11, 2021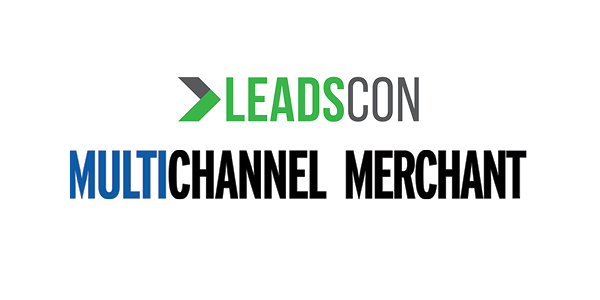 The Etail & Performance Marketing team at Access Intelligence is seeking a Content Director to join our fun, fast-paced and dedicated team. The Content Director will help direct and manage overall content across live events and web assets for two of our flagship brands, LeadsCon and MultiChannel Merchant.
LeadsCon serves the needs of lead-generation professionals from Fortune 1000 companies. MultiChannel Merchant serves the needs of ecommerce supply chain professionals spanning Top 1000 retailers and online web sellers. These two brands are market leaders and their industries are growing. Our events and content attract high-level executives in the communities we serve.
Events include national shows such as LeadsCon and the Ecommerce Operations Summit—as well as regional seminars and workshops. Online content spans websites, webinars/virtual events, enewsletters and podcasts. Overall portfolio 70% events, 30% web initiatives.
Responsibilities Include:
Work closely with Brand Director to set content strategy and vision.
Serve as lead program developer, speaker recruiter and event content owner for live events. At events, serve as industry ambassador by working on-site with speakers, introducing and moderating sessions.
Take on an industry role as one of the "faces" of our brands.
Oversee webinar/virtual event content and speaker selection/recruitment.
Serve as sole content manager of LeadsCon; manage MultiChannel Merchant content manager.
Attends industry events as needed.
Closely track industry trends in relevant markets.
Write 4-6 articles/week for websites.
Engage on social media for brands on daily basis.
Assist in the scriptwriting for, and organization of, awards events and campaigns.
The Ideal Content Director Will Possess:
5+ years' experience managing conference and trade show content programming, speaker recruitment.
5+ years of relevant web content/publishing experience and minimum of three years' management experience. Experience with a b-to-b media/event company a plus.
A great comfort level on-site and on stage at events welcoming attendees, introducing sessions, moderating panels, etc.
Excellent organizational skills and ability to work in a deadline-oriented environment.
Excellent written and oral communications skills.
Great judgment, a passion for excellence and a thirst to learn all a plus. We are fun, focused and a great team to be around.
About LeadsCon
Founded in 2007, LeadsCon showcases the best people and companies in vertical media and engagement advertising. 5000+ people rely each year on LeadsCon for unparalleled insights and access to marketing leaders.
About MultiChannel Merchant
MultiChannel Merchant reaches key decision makers responsible for ecommerce, management, marketing and operations at companies that sell merchandise through multiple channels including ecommerce, mobile, social, and catalog. Multichannel Merchant delivers original research as well as in depth analysis of trends and best practices, news, tactical/how-to, executive summaries, technology and supplier comparisons, tip sheets and resource information to help companies sell and deliver products wherever and whenever the customer wants them – at home, work, store or other locations.
About AI
Our People Are Our Strength
At Access Intelligence, we create exceptional experiences that ignite connection and commerce. We know that the more diverse and inclusive our staff and leadership teams are, the better we will be able to create these experiences for our customers. We have a strong commitment to improve diversity, equity and inclusion at our company. We embrace and encourage our employees' differences in age, color, disability, ethnicity, family or marital status, gender identity or expression, language, national origin, physical and mental ability, political affiliation, race, religion, sexual orientation, socio-economic status, veteran status, and other characteristics such as personality and personal interests that make our employees unique.
Our commitment extends to how we approach our events and content. We can't wait to see how our renewed focus on diversity, equity and inclusion will enhance your experience with us.
To apply for this position, please send an email to: apply@accessintel.com or click here.