Job Posting
Conference Manager
Posted June 1, 2022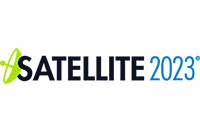 Would you like an opportunity to help manage one of the world's largest and most well-known space and satellite events? Access Intelligence, LLC, a leading publisher of business-to-business media, has an immediate opening for a Conference Manager to join its Satellite Group's Digital and In-Person Events team.
The primary role for this position is to manage conference logistics for our exciting portfolio of satellite and space events, including the annual SATELLITE conference and exhibition in Washington D.C. This includes: digital and in-person conference planning (including production schedule, rehearsals, A/V); speaker preparation and travel support; directing on-site conference staff; and facilitating communication between conference staff and event partner organizations.
You do not need to be an expert on space and satellite technology. You just need to be excited to learn about this fast-growing industry and work with the people who are leading innovation in space. We're willing to give you the time you need to learn, as well.
The position does require strong organization and long- and short-term planning skills, as well as the ability to both execute plans and adjust to logistical changes pre-show and on-site. The Conference Manager will take ownership of certain events and projects, while providing conference logistical support on others. This role requires someone with people skills. The Conference Manager engages often with speakers, advisory boards, event attendees, and educational partners, and represents the best interests of our events when forming new partnerships.
The Conference Manager will work out of Access Intelligence's headquarters in Rockville, Maryland and report to the SATELLITE Conference Chair. However, qualified candidates who wish to work remotely will be considered.
Requirements:
Strong organizational and time management skills.
Ability to meet short- and long-term deadlines.
Ability to both plan and adapt to changes to the plan.
Passion for creativity, and an interest in learning about the cutting-edge satellite and space industry.
Confidence in leading projects, meetings, and teammates, while also being a team player on projects when serving in a supporting role.
A sense of ethics and fairness in creating objective, high-quality conference programming that benefits all event attendees and participants.
Experience in any one of the following professions: conference/event planning; b2b or b2c publishing/journalism; news journalism; market analysis; marketing and communications; tech industry business development.
Advanced degrees, professional certifications, and proficiencies in database management software and CMS systems are preferred, but not required for this role.
About AI
Our People Are Our Strength
At Access Intelligence, we create exceptional experiences that ignite connection and commerce. We know that the more diverse and inclusive our staff and leadership teams are, the better we will be able to create these experiences for our customers. We have a strong commitment to improve diversity, equity and inclusion at our company. We embrace and encourage our employees' differences in age, color, disability, ethnicity, family or marital status, gender identity or expression, language, national origin, physical and mental ability, political affiliation, race, religion, sexual orientation, socio-economic status, veteran status, and other characteristics such as personality and personal interests that make our employees unique.
Our commitment extends to how we approach our events and content. We can't wait to see how our renewed focus on diversity, equity and inclusion will enhance your experience with us.
To apply for this position, please send an email to: jobs@accessintel.com or click here.