Job Posting
Account Executive
Posted July 19, 2021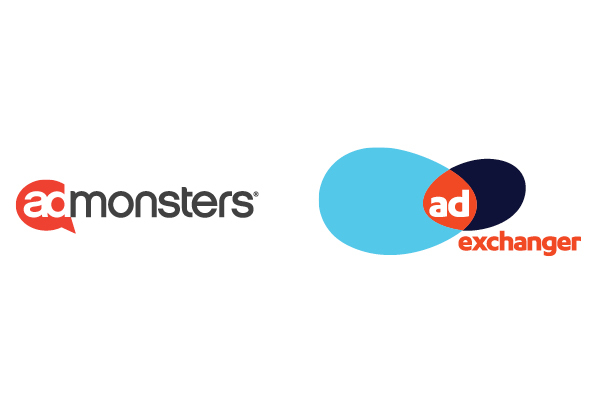 The AdMonsters and AdExchanger brands at Access Intelligence have a unique opportunity for an entry level Account Executive to work with these dynamic teams serving the Digital Media, Marketing, and Advertising Technology markets. This position will work closely with the Senior Sales Directors and be responsible for assisting with prospecting, digital media sales and execution, sponsorship, and classified sales.
Key responsibilities for the Account Executive include:
Work with Audience Development and Marketing teams to target and nurture prospective customers
Meet with prospects to understand their needs and assess their suitability for our suite of products
Work closely with Senior Sales Directors to achieve sales goals for AdMonsters and AdExchanger portfolios by assisting with selling event sponsorships, advertising opportunities, campaign execution, and other custom packages
Manage an account territory of new customers on a variety of digital and event sponsorship products
Attend and represent the company at industry events
Research of each potential client/organization/executive before sales meeting
The ideal Account Executive will possess:
Solid verbal and written communication skills
Excellent phone demeanor and presentation skills
Ability to manage multiple projects in a fast-paced environment
Comfortable working with multiple teams including editorial, operations, audience development, marketing, and senior management
About AdExchanger
AdExchanger is an integrated media and events producer devoted to the digital advertising and marketing space. Our award-winning publication enables the exchange of ideas between all members of the "ecosystem," including marketers, agencies, publishers, data providers, advertising and marketing technology companies, analysts, the investment community and the press.
In addition, we produce the leading conference in programmatic media, PROGRAMMATIC I/O New York.
About AdMonsters
AdMonsters is the global leader in strategic insight on the future of digital media and advertising technology.
Through our conferences, website, original research, and social media, we offer unparalleled in-person experiences and unique, high-quality online content focused on media operations, monetization, technology, strategy, platforms, and trends. AdMonsters is the meeting place for a dynamic and expanding community to connect, gain insight, develop best practices, and exchange thought leadership.
About AI
Our People Are Our Strength
At Access Intelligence, we create exceptional experiences that ignite connection and commerce. We know that the more diverse and inclusive our staff and leadership teams are, the better we will be able to create these experiences for our customers. We have a strong commitment to improve diversity, equity and inclusion at our company. We embrace and encourage our employees' differences in age, color, disability, ethnicity, family or marital status, gender identity or expression, language, national origin, physical and mental ability, political affiliation, race, religion, sexual orientation, socio-economic status, veteran status, and other characteristics such as personality and personal interests that make our employees unique.
Our commitment extends to how we approach our events and content. We can't wait to see how our renewed focus on diversity, equity and inclusion will enhance your experience with us.
To apply for this position, please send an email to apply@accessintel.com or click here.