Job Posting
Account Executive
Posted December 7, 2020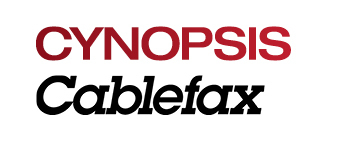 Be part of the TV/Video media industry as an Account Executive for two of the leading brands in the space – Cynopsis and Cablefax. These two vibrant properties are seeking a passionate Account Executive to work in the TV and cable sector. This position will work closely with the Executive Director of Strategic Sales and be responsible for digital media and event sponsorships.
Key responsibilities for the Account Executive include:
Achieving sales goals for Cynopsis and Cablefax portfolios by selling exhibit, sponsorship, advertising opportunities and other custom packages for the brand based on products and clients assigned
Networking and connecting with industry contacts (through sales calls or visits, prospecting, etc.) to establish client relationships
Meet with sponsors to identify objectives and determine strategy for achieving objectives. Oversee sponsor relationships to determine if sponsor objectives are being met and track satisfaction levels
Collect and monitor insights and feedback from clients to provide feedback to Management
Attending and representing the company at industry events
Identifying and cultivating new relationships within the industry- build sales leads
Supporting sales through customized proposal generation including creative development, collecting and formulating research information, and building strategic proposals that meet the clients' goals and needs
Research of each potential client/organization/executive before sales meeting (also true for existing clients and accounts) to be able to help establish the unique value that our packages will provide
The ideal Account Executive will possess:
Solid verbal and written communication skills
Excellent phone demeanor and presentation skills
Ability to put together integrated sales proposals
Experience in the tv/cable industries a plus
About Cynopsis
Cynopsis Media is the publisher of several free trade publications for the television, media, digital, esports and sports industries. Aside from newsletters, Cynopsis produces a variety of live networking events, virtual events, educational webinars, community survey reports, insightful online resources, and benchmarking award programs throughout the year.
About Cablefax
Cablefax Daily is the cable and broadband industry's leading resource for the day's most important industry developments. It's known as the executive's touchpoint for competitive intel and smart commentary, as well as a way to keep connected to colleagues. Cablefax also produces events, educational tools, and benchmarking awards programs throughout the year.
About AI
Our People Are Our Strength
At Access Intelligence, we create exceptional experiences that ignite connection and commerce. We know that the more diverse and inclusive our staff and leadership teams are, the better we will be able to create these experiences for our customers. We have a strong commitment to improve diversity, equity and inclusion at our company. We embrace and encourage our employees' differences in age, color, disability, ethnicity, family or marital status, gender identity or expression, language, national origin, physical and mental ability, political affiliation, race, religion, sexual orientation, socio-economic status, veteran status, and other characteristics such as personality and personal interests that make our employees unique. Our commitment extends to how we approach our events and content. We can't wait to see how our renewed focus on diversity, equity and inclusion will enhance your experience with us.
To apply for this position, please send an email to apply@accessintel.com or click here.